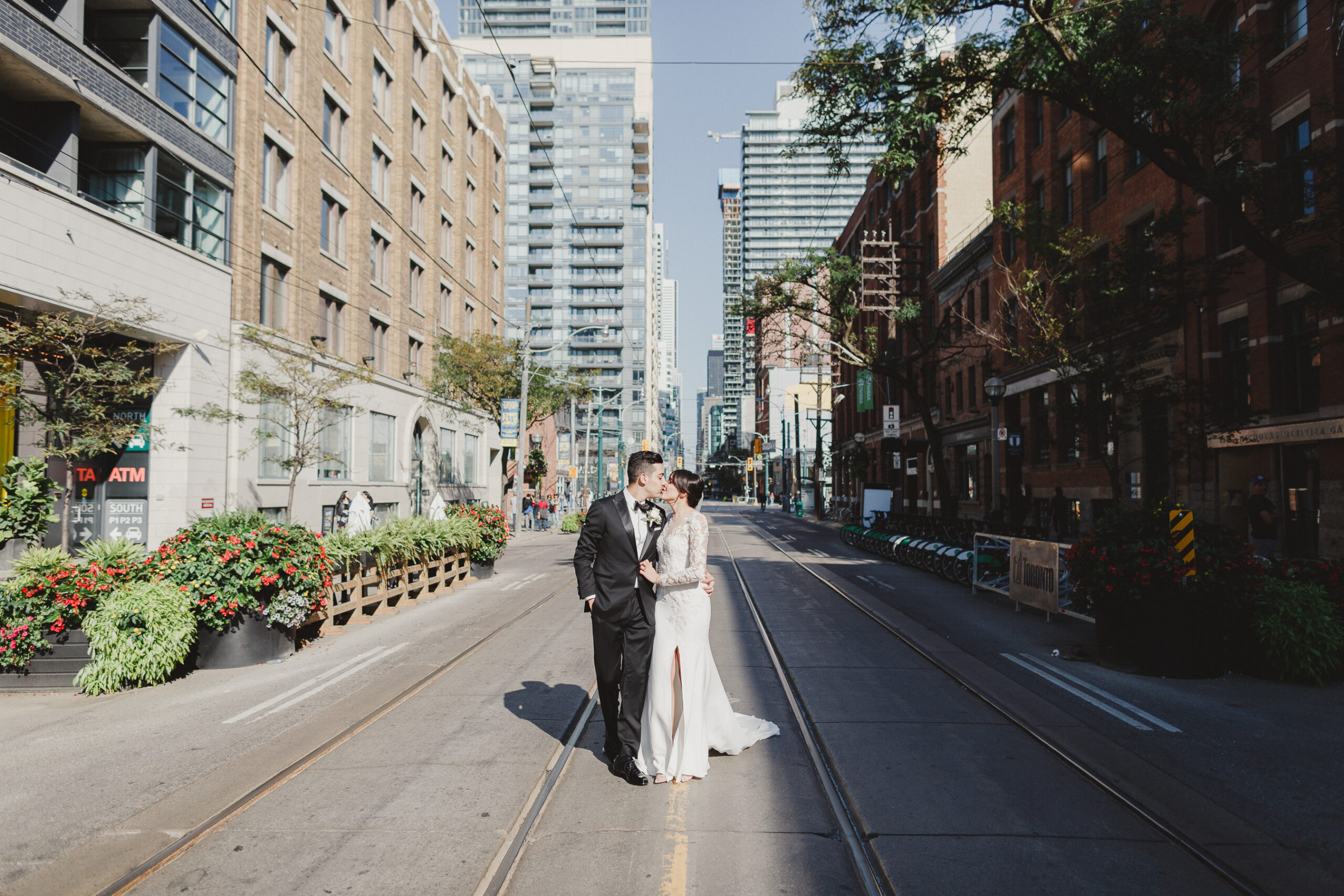 Located in the heart of Toronto's King West Village, The Spoke Club is not just a venue; it's a canvas for couples seeking a wedding experience that seamlessly blends sophistication with a touch of whimsy. From the rooftop terrace with panoramic views to the eclectic interiors that mirror the city's vibrant spirit, The Spoke Club sets the stage for a celebration that is as fun as it is elegant.
The Quirky Elegance of The Spoke Club:
Imagine a wedding where sophistication meets quirky charm – that's The Spoke Club. The eclectic interiors, adorned with contemporary art and whimsical details, create an atmosphere that is both refined and delightfully offbeat. Couples looking to infuse their celebration with a dash of personality find The Spoke Club to be the perfect playground for their whimsical wedding dreams.
Rooftop Revelry:
What's a Toronto wedding without a skyline view? The Spoke Club's rooftop terrace provides an awe-inspiring backdrop for couples exchanging vows or dancing the night away. As the sun sets over the city, the rooftop becomes a magical space where laughter echoes against the skyline, and love takes center stage under the starlit sky. It's a picture-perfect setting for those who believe in celebrating love with a view.
Chic Spaces for Whimsical Memories:
The Spoke Club offers a variety of chic spaces that cater to every wedding whim. From the intimate Library Room for cozy ceremonies to the spacious Main Dining Room for grand receptions, couples can curate the perfect flow for their celebration. The whimsical décor and playful details in each space make for a visually dynamic backdrop, setting the stage for memorable photographs that capture the joy and laughter of the day.
This wedding at The Spoke Club wasn't just an event; it was a celebration of love wrapped in whimsy and elegance. Our couples choose this venue to embark on a journey where laughter resonated against contemporary art, culinary adventure, and the city skyline became a part of their love story. Cheers to The Spoke Club – where sophistication meets fun, and weddings become whimsical tales of love and celebration in the heart of Toronto.