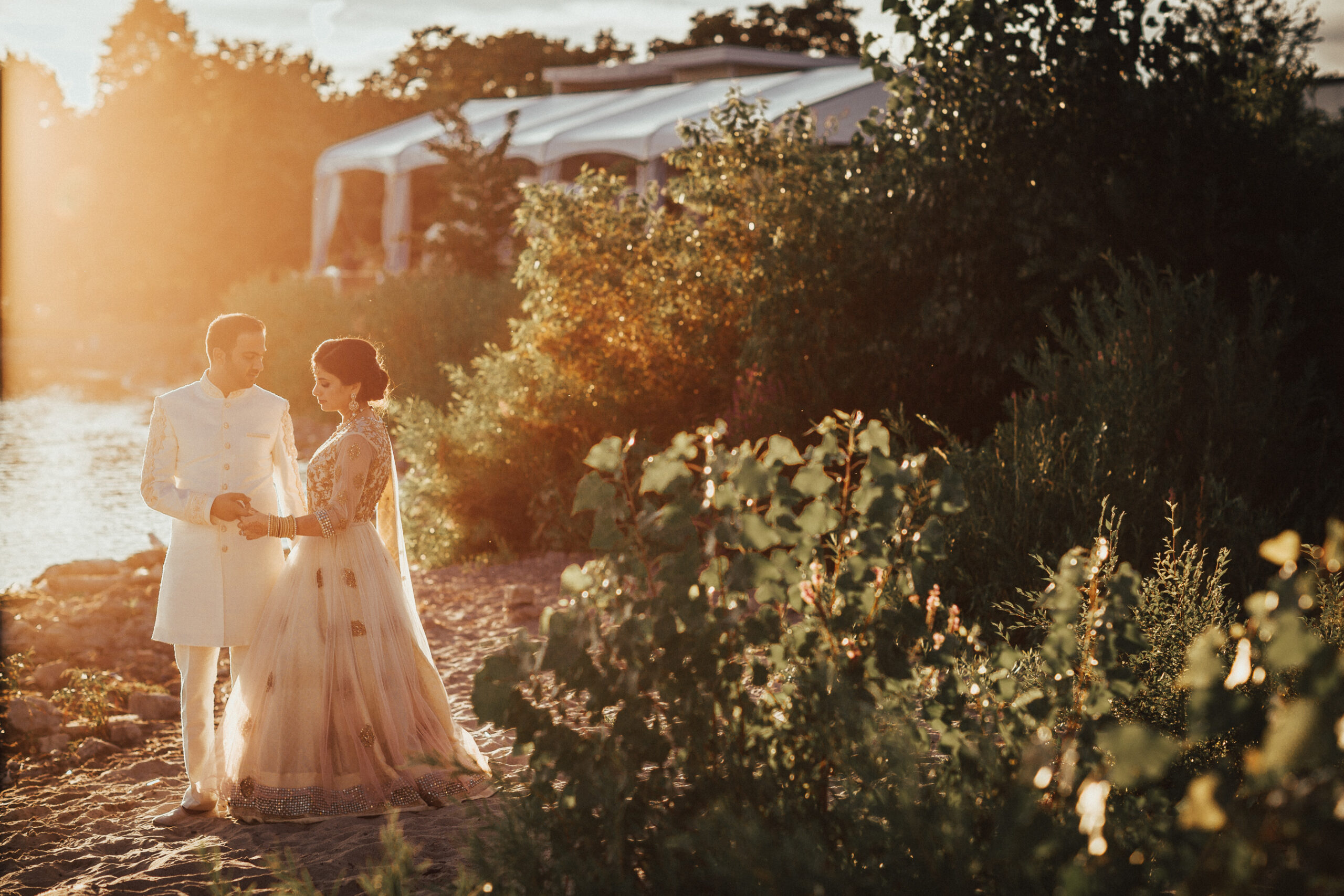 Documenting the essence of love against the breathtaking backdrop of Lake Ontario, a wedding at Palais Royal unfolds like a visual symphony for a wedding photographer's lens. Nestled on the picturesque waterfront in Toronto, Palais Royal is a venue that seamlessly marries timeless elegance with contemporary charm, offering wedding photographers a canvas to weave narratives of love against the gentle lapping of the water.
From a photographer's perspective, the allure of Palais Royal lies in its proximity to the water. The expansive waterfront views, coupled with the elegant architecture of the venue, provide a captivating setting for framing intimate moments. The interplay of natural light against the lake's serene waters adds a touch of magic to every photograph, creating a romantic ambiance that elevates the visual storytelling.
Palais Royal boasts versatile event spaces that cater to a range of preferences, allowing photographers to capture the unique personality of each couple. Whether it's an intimate ceremony in the elegant Solarium or a grand reception in the spacious Ballroom, the venue's adaptability ensures a variety of captivating shots. The flexibility to move seamlessly from outdoor spaces with a panoramic lake view to the opulent interiors allows photographers to curate a visual narrative that unfolds organically.
The blending of historic charm with modern luxury at Palais Royal offers a rich tapestry for photographers to explore. The venue's architectural details, including the iconic glass dome, provide striking elements that become focal points in wedding photographs. The juxtaposition of vintage elegance against contemporary design creates a visual harmony that adds depth to the storytelling, making each image a timeless work of art.
Palais Royal is one of our favourites wedding venues in Toronto. One could say it's a journey into visual poetry. The venue's waterfront charm, versatile spaces, blend of history and modernity, and culinary excellence create a rich tapestry for storytelling. Each photograph becomes a note in a melody of love, set against the serene waters of Lake Ontario, making Palais Royal an iconic choice for couples seeking a picturesque and timeless wedding venue in Toronto.
Here is their story…