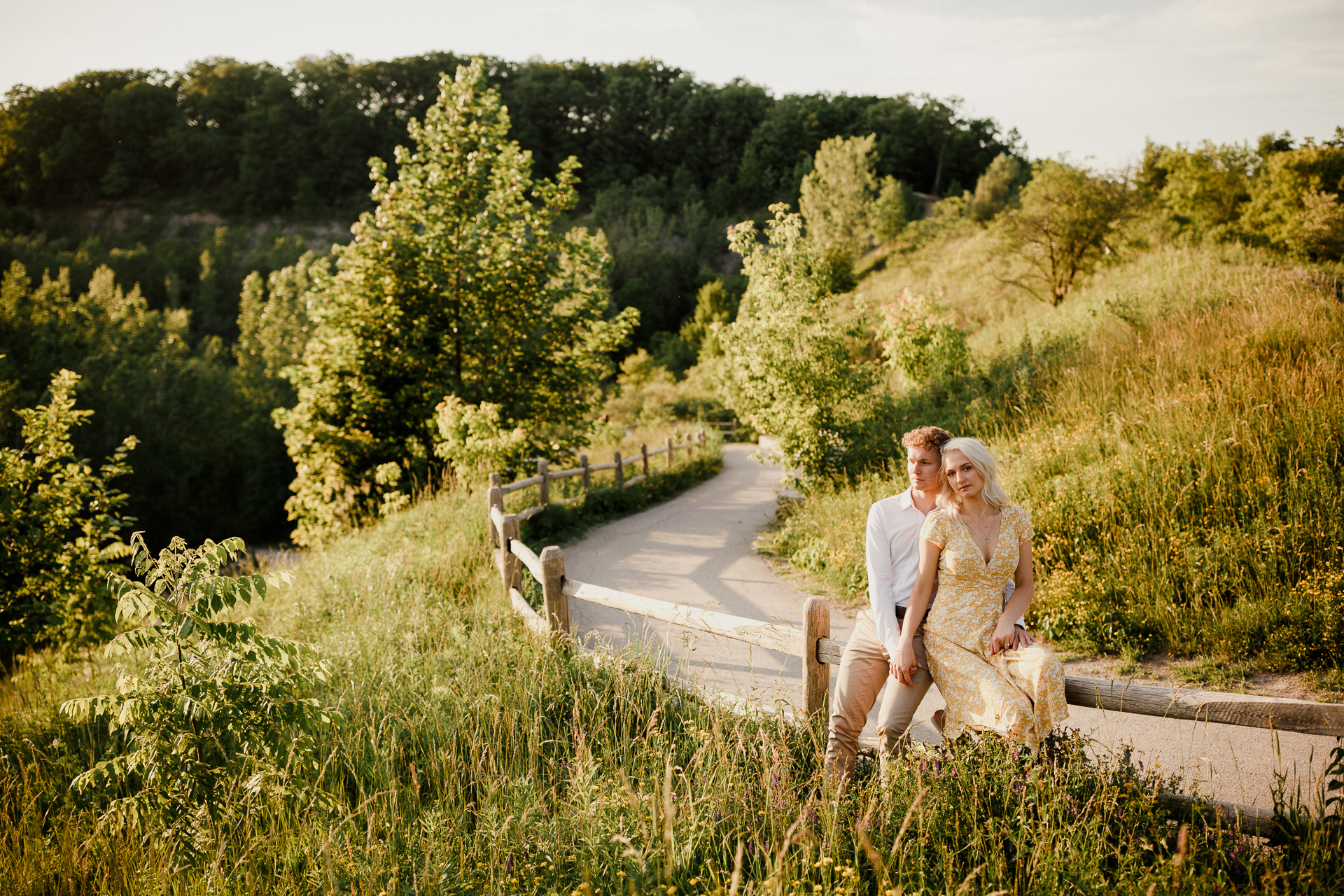 Evergreen Brick Works: A Photographic Wonderland
Nestled amidst the urban sprawl of Toronto, Evergreen Brick Works stands as a testament to the harmonious coexistence of nature and industry. This historic site, once an industrial hub, has been transformed into a thriving cultural and environmental center, making it an exceptional location for a photoshoot. With its blend of architectural beauty, lush greenery, and a rich history, Evergreen Brick Works offers a wealth of opportunities for wedding photographers seeking a unique and inspiring backdrop.
**Historical Charm Meets Contemporary Creativity**
The heart of Evergreen Brick Works lies in its historic charm. The site was once home to the Don Valley Brick Works, a vital player in Toronto's early industrial development. The remnants of this industrial past are brilliantly preserved and now serve as captivating backgrounds for photoshoots. The iconic kiln buildings, with their rustic red brick facades, towering chimneys, and weathered structures, exude an unmistakable character that is simply irresistible to photographers.
However, what truly sets Evergreen Brick Works apart is its successful blend of history with contemporary creativity. The site's revitalization is a triumph of adaptive reuse, where old industrial structures have been transformed into vibrant community spaces. The Kiln Building, for instance, has been repurposed into an expansive event venue with soaring ceilings, large windows, and industrial chic aesthetics. This versatile space serves as an excellent canvas for capturing unique and dramatic shots.
**Natural Beauty at Its Finest**
Evergreen Brick Works is not just about man-made marvels; it is also a haven of natural beauty. The site's commitment to sustainability and environmental conservation has resulted in the creation of lush gardens, wetlands, and hiking trails that provide an enchanting backdrop for any photoshoot. The Don River Valley Park, adjacent to Evergreen Brick Works, offers picturesque views, with its winding river, dense forests, and vibrant wildflowers.
One of the most popular spots for photographers is the Quarry Garden, a stunning example of nature's resilience. Once an abandoned quarry, it has been transformed into a thriving garden filled with native plants and a reflective pool. The Quarry Garden's seasonal blooms, tranquil water features, and stone paths create an ever-changing tableau of colors and textures, perfect for capturing the essence of each season.
**A Playground for Creativity**
Photographers are drawn to Evergreen Brick Works for its versatility as a creative playground. Whether you're seeking an urban backdrop, a natural landscape, or a mix of both, this location has it all. The juxtaposition of industrial structures against the backdrop of pristine nature allows for a wide range of creative expressions.
The textures and architectural details found within the kiln buildings and other structures provide endless opportunities for close-ups and abstract compositions. Meanwhile, the natural settings offer soft, dreamy backgrounds for portrait photography or candid shots of people interacting with the environment. The interplay of light and shadows in the various nooks and crannies of the site can result in visually striking and dynamic images.
**A Community of Inspiration**
Evergreen Brick Works is not just a physical space but a vibrant community of artists, environmentalists, and innovators. It regularly hosts events, workshops, and exhibitions that can provide unique and inspiring subjects for photoshoots. From farmers' markets to art installations, from sustainability demonstrations to cultural festivals, the site is always abuzz with creative energy.
In our opinion Evergreen Brick Works is a hidden gem for photographers seeking a versatile and inspiring location. Its blend of historical charm, natural beauty, and vibrant community life makes it an ideal backdrop for a wide range of photographic styles. Whether you're a seasoned professional or an amateur photographer, Evergreen Brick Works offers endless opportunities to capture the essence of Toronto's past, present, and future through the lens of your camera.