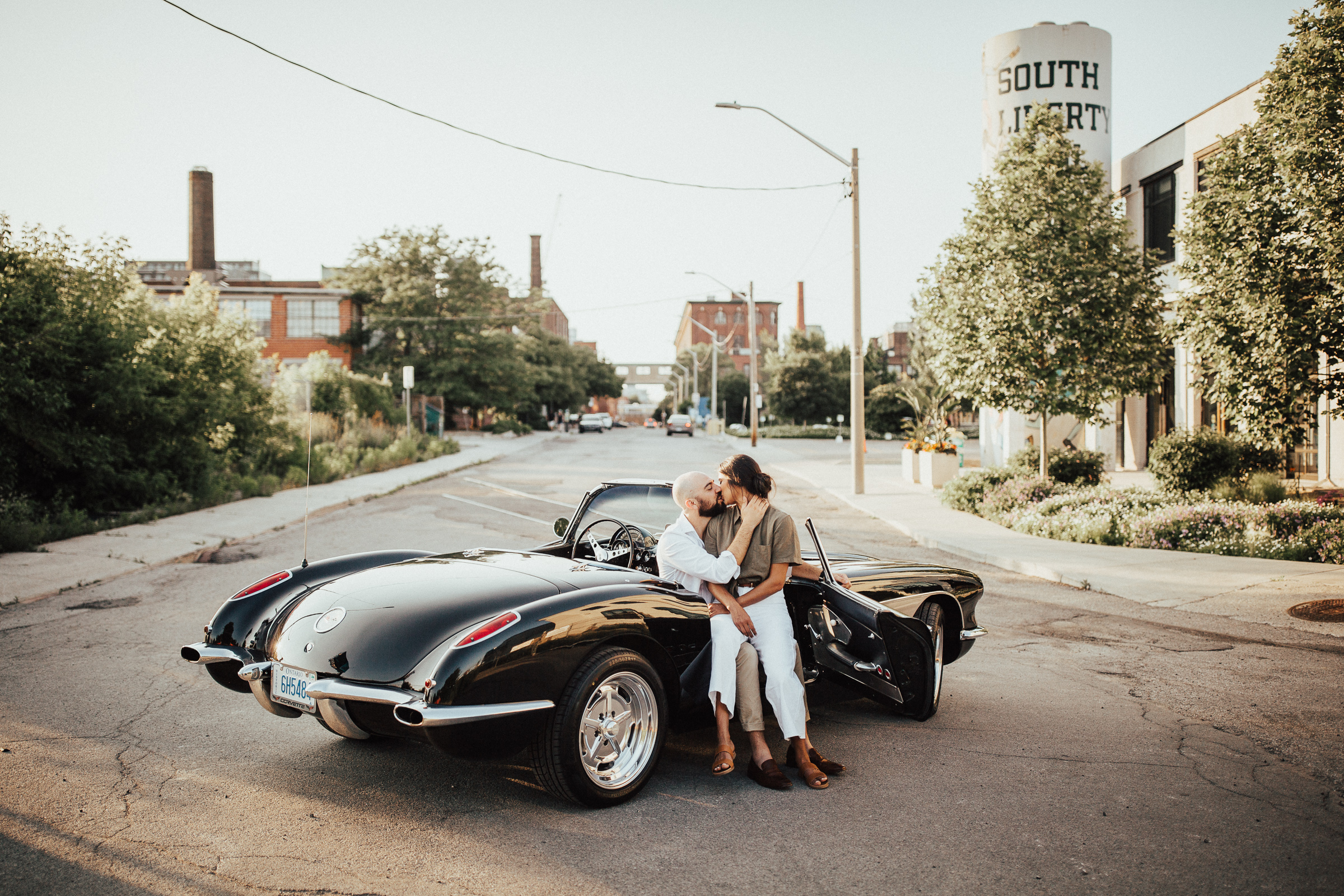 Today we invite you on a photo trip to Liberty Village – a trendy and vibrant neighborhood located in the heart of downtown Toronto, Canada. Once an industrial area dominated by factories and warehouses, this district has undergone a remarkable transformation in recent years.
Today, it stands as a prime example of urban revitalization, featuring a harmonious blend of modern condominiums, office spaces, shops, restaurants, and green spaces. The area's name is a nod to its historical significance as a site where munitions and armaments were manufactured during World War II, symbolizing the shift from industrial production to a creative hub.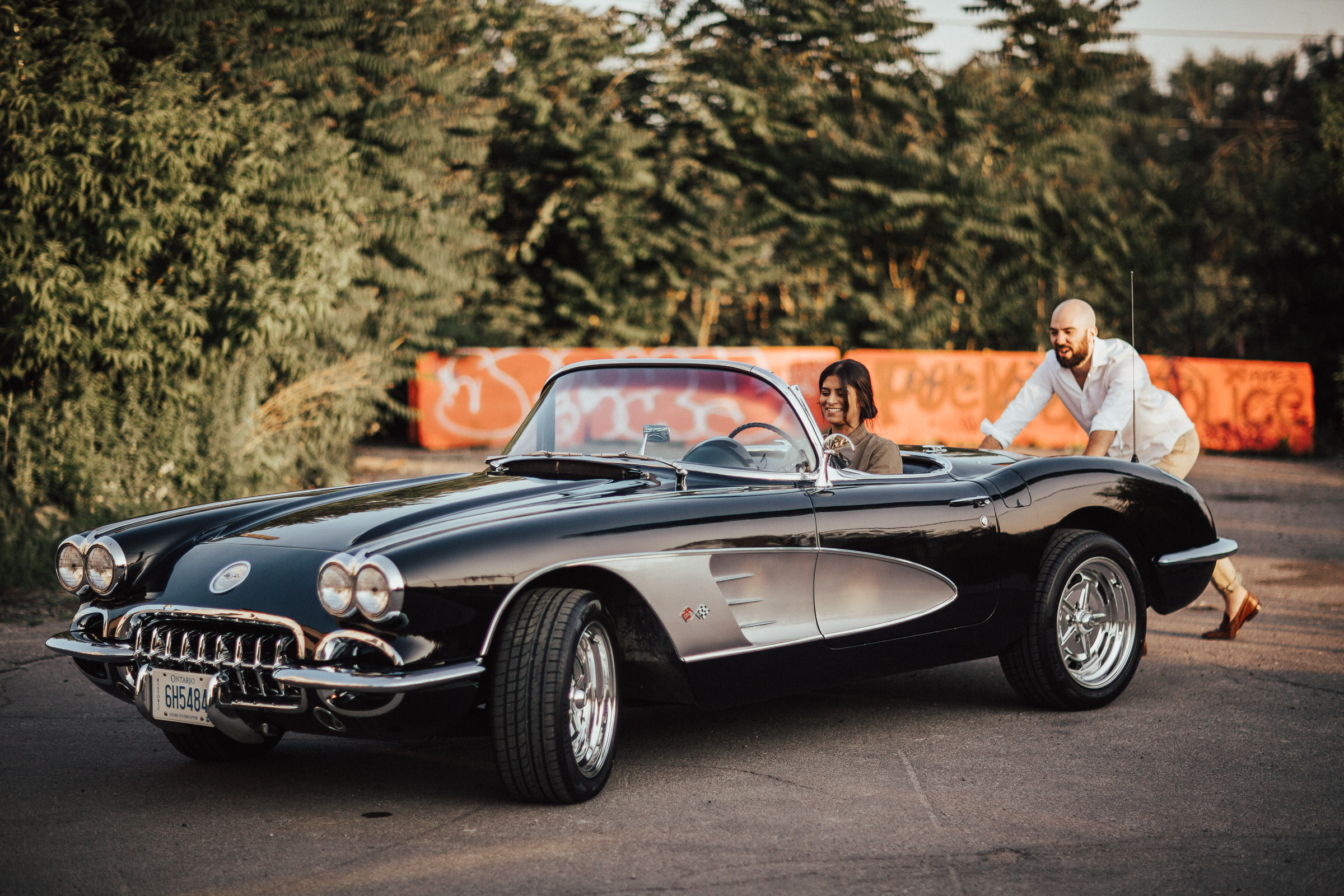 Liberty Village is a prime location for engagement and wedding photography due to its captivating blend of architectural diversity, vibrant street art, lush green spaces, abundant natural light, and dynamic street life. The neighborhood's unique mix of historic industrial buildings and modern condos creates a visually compelling contrast that is perfect for capturing striking urban landscapes.
We love the colorful and thought-provoking street art and murals that adorn many buildings provide eye-catching backdrops for cool urban-vibe engagement photoshoots or wedding photos, adding to the neighborhood's artistic appeal.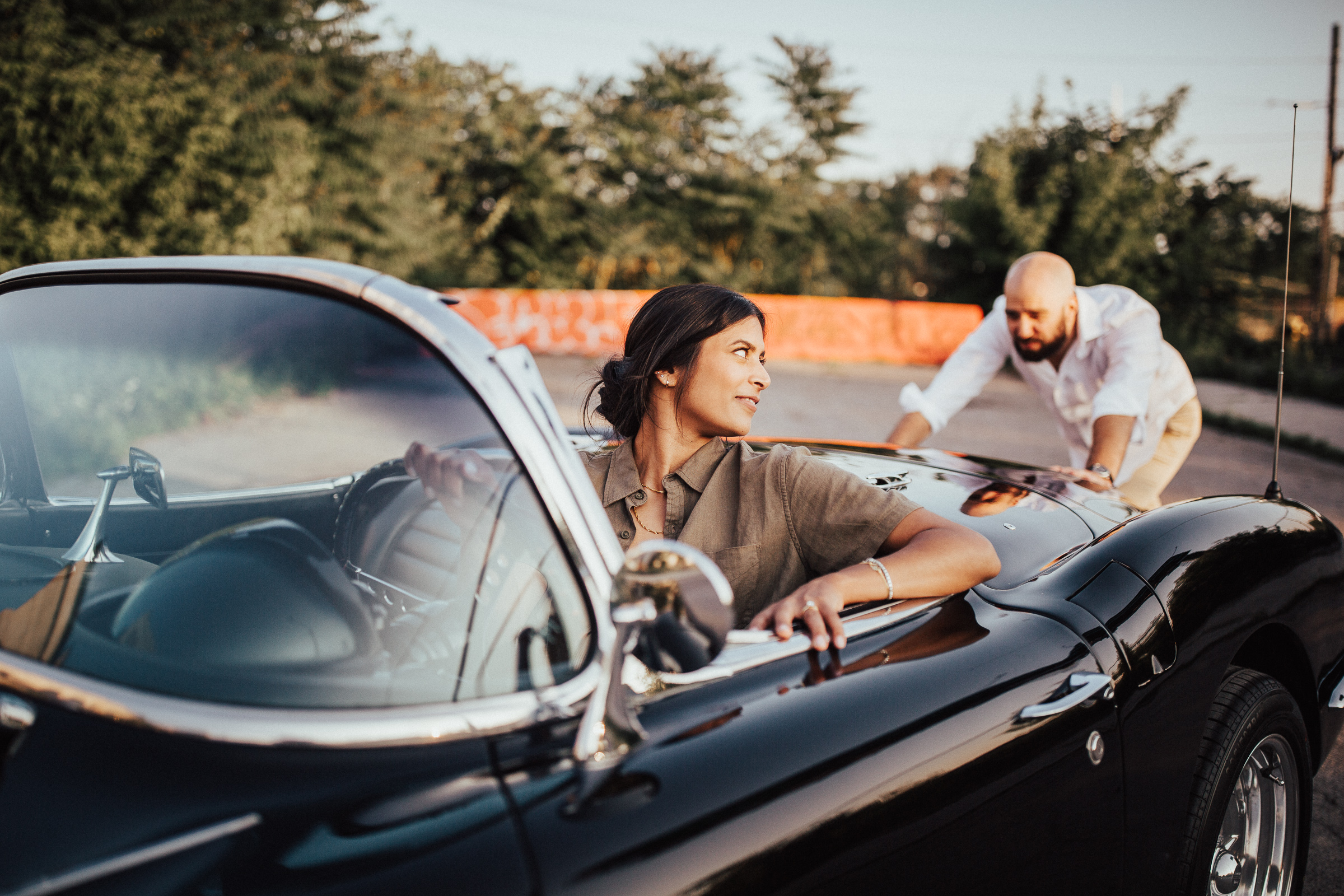 The presence of well-maintained green spaces and parks within Liberty Village offers picturesque settings for different photoshoots, from tranquil shots of park benches to vibrant shots of lush gardens. The neighborhood's wide streets and open spaces ensure ample natural light, allowing wedding photographers to capture the play of light and shadow throughout the day.
Additionally, the bustling street life, with people enjoying outdoor patios, walking their dogs, and going about their daily routines, provides opportunities for capturing candid moments that add life and authenticity to photographs. All these elements come together to make Liberty Village an exceptional destination for all kind of photography.